The Riffel Law Firm, P.L.L.C is pleased to announce its group legal program to be known as Group Legal. The Firm designed the program to make the process of obtaining quality legal advice much easier.  Additionally, it is entirely complimentary.
Virtually everything we do, every single day, involves the law in some way, shape or form. Every relationship we have and every transaction into which we enter have legal rights and responsibilities attached to them. Our actions, and in some cases our inaction, are fraught with legal consequences. These legal consequences can have profound effects on us, our families and our lives.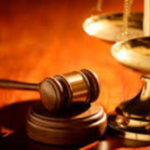 Most of the time, the legal aspects of our lives go unnoticed and without incident. But occasionally, the law will impact our lives to such an extent we feel unsure and uncomfortable about ourselves, our situation and what we should or should not do.  It can be extremely helpful to be able to talk to someone, get some feedback, bounce some ideas off of them, get some guidance, and find some direction.  However, professional advice costs money. After all, there is an old saying which goes, "Talk is cheap until you talk to a lawyer."
Unfortunately, at this point, the process tends to get more complicated.  It leads to more questions such as:
Where do I start?
Who do I talk to?
How soon can I talk about my possible problem?
Can I get some direction from these discussions?
Do I have a problem that I need to be concerned about?
If I don't have a problem, could inaction lead to one?
If I have a problem, do I need to do something or wait?
If I do nothing, can the problem hurt me or my family?
How can my problem affect me or my family?
Do I need to hire an attorney?
What type of lawyer handles my type of problem?
How much will an attorney cost?
What type of outcome can I realistically expect?
This process has gotten so complicated and costly that many of our nation's leading publications (i.e. Wall Street Journal, Forbes magazine, Money magazine, Fortune magazine, Time magazine, Businessweek, etc.) have published articles designed to help readers determine if they need an attorney, and if so, what type of attorney they need. However, these articles fall woefully short in helping readers because they are unable to specifically address each reader's unique set of facts and circumstances.
The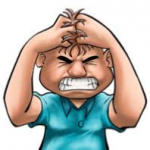 complications and cost of this process leave many individuals feeling frustrated and hopeless. These feelings can lead a person to "wing it" instead of correctly fixing the problem. As a result, the legal problem grows, worsens and festers until it leads to much larger problems.
Accessing legal help does not have to be complicated or costly. The Riffel Law Firm has simplified this process and removed all barriers and inhibitions to receiving quality legal help through its Group Legal program. Group Legal is available for businesses, associations , employers or any other type of group ("group") to offer to their clients, customers, patrons,  employees and any other type of member  ("members"). Group Legal provides the following services to members that are entirely and absolutely free:
Toll-free number and email access.
48-hour response to member's inquiries from a qualified attorney.
In-person, telephone or video conferences.
Counseling about possible problems or questions.
Second opinions regarding legal advice already obtained.
Full and complete assessment of possible problems.
Comprehensive and exhaustive solutions to problems.
No obligation of any kind.
If an attorney is needed, the member uses an attorney of his or her choice.
All information obtained by a member can be transferred to and used by an attorney of the member's choice.
If a member is without an attorney, 10% discount on legal fees provided by the Riffel Law Firm.
Complimentary basic services:

Durable powers of attorney,
Advance directives for health care,
Basic real estate contracts,
Simple deeds,
Simple bills of sale,
Completion of Veterans Administration (VA) forms,
Completion of Medicaid forms,
Basic document review,
Calculation of child support,
Relocation notices, and
Notary services.

Periodic newsletter on current legal issues.
Upon a group offering Group Legal to its members, each member will complete a form providing Group Legal with the following information:
Name of the group,
Member's name,
Member's home address,
Member's mobile telephone number,
Member's e-mail address, and
Names of household dependents in member's family (i.e. spouse, children, etc.).
The Riffel Law  Firm will keep this information on file and confidential. The Firm will issue a personal identification card to the member and each adult person in the member's household. Each card has the member's name, a personal identification number unique to the member, the firm name of Riffel Law Firm, a toll-free telephone number for Group Legal, and an email address for Group Legal.
Each member can access services from Group Legal by simply: (1) calling the toll-free telephone number and providing the operator with the member's personal identification number, or (2) emailing the operator at Group Legal and providing the operator with the member's personal identification number. Group Legal's toll-free number is 1-855-410-0052 and its email address is grouplegal@riffellaw.com.
The member can request an in-person conference, telephone conference or video conference with a duly licensed and qualified attorney. Most conferences will be held within 48 hours of the member's request. Additionally, Group Legal will coordinate with the group to provide courtesy booths, at a time and place convenient for the group, for the members to further benefit by receiving complimentary services.